Through resilience and determination, these three extraordinary South African women have emerged as trailblazers. Candice Chirwa, Mushfiqoh Samodien and Julia Stuart have broken the rules and are making changes to inspire us all.
When these dynamic women stepped on set, our team couldn't have felt more exhilarated by their spunk and laughter. Candice Chirwa, first-generation South African-Malawian author, gender activist and thought leader, was bubbly and as amped as can be after her early morning flight – just the infectiously positive attitude we needed!   
Mushfiqoh Samodien, business director at Aspire Solutions, keynote speaker, mom and fitness fanatic, was a modest muse emitting warmth and grace. And then there was Julia Stuart, SuperSport presenter and media personality – boy, was she a ball of fun! Draped in white, black and blue – colours which symbolise hope, inspiration and power – they stood as beacons of empowerment.  
Candice Chirwa
Changing the narrative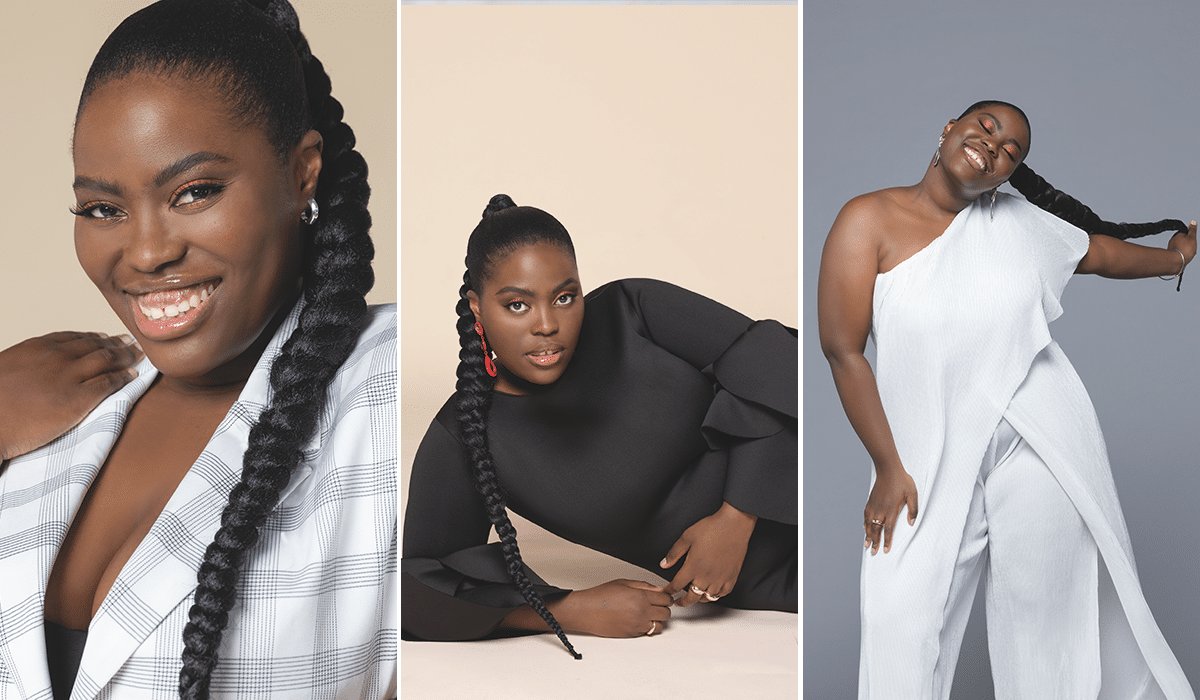 Instagram: @candice_chirwa 
Facebook: Candice Chirwa 
Twitter: @Candice_Chirwa 
TikTok: Minister of Menstruation  
Unwavering in her fight to destigmatise menstruation and end 'period poverty', Candice is affectionately known as the 'Minister of Menstruation'. This passionate activist educates and offers "eduliftment" with her NGO Qrate (pronounced 'curate').  
The author of two books, Perils of Patriarchy (2020) and Flow: The Book About Menstruation (2021), she is also a contributor to the groundbreaking new book, V: An Empowering Celebration of the Vulva and Vagina (2023), which encourages women to have shame-free conversations about their womanhood.  
Furthermore, she is working on her PhD and is on the board of the WWF Nedbank Green Trust. Already a strong-willed firestarter in her mid-20s, Candice's passion for community work and empowerment began when she was younger.   
Candice's journey as a social activist started at Wits University through her interest in feminist studies and, at 21, she worked as a junior research consultant for the UN, investigating different eastern and southern African countries' policies regarding menstrual health.  
Because of her workshops, the term 'Minister of Menstruation' came about. Candice has embraced this title, creating a positive platform for anyone to ask questions about menstrual health and drive period positivity and education.  
From #Eduliftment4Kids to the #PeriodPositiveTour, her impact is felt across Africa today. "My end goal is to ultimately ensure that Period Poverty – the lack of access to menstrual products, adequate sanitation and education about menstruation – no longer has a massive impact on individuals' ability to go to school, to work or any social activities," she explains.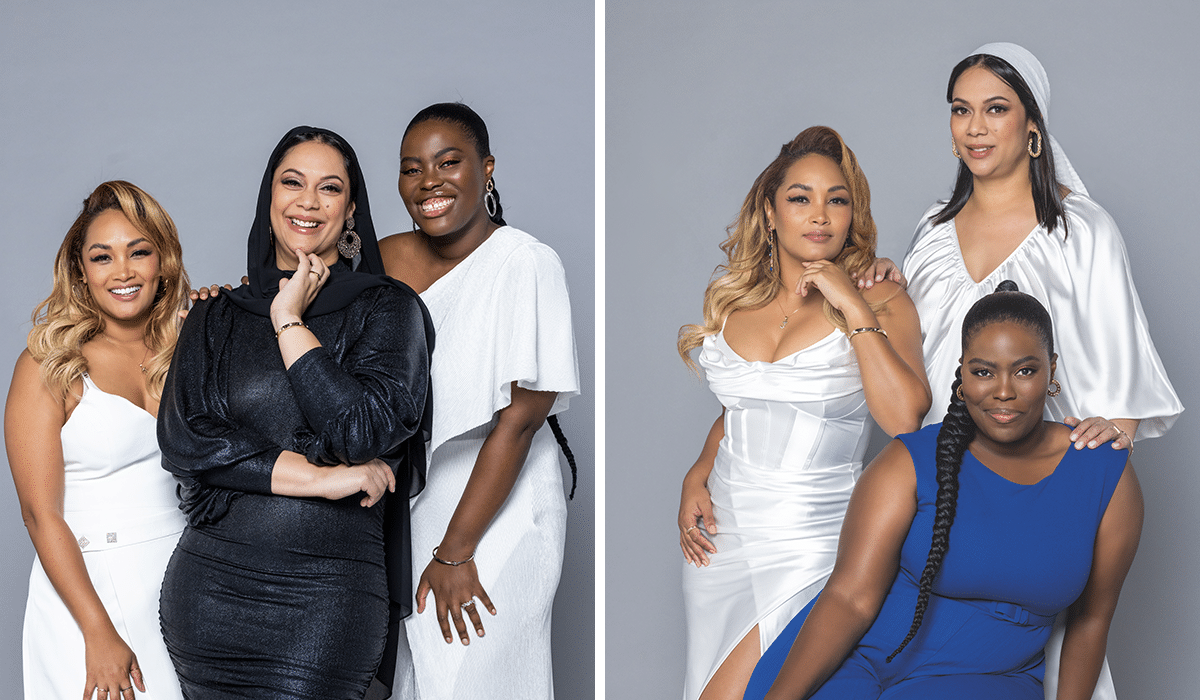 "My 'why' is to build a period-positive world so that the next generation doesn't feel fear when they experience their first period." In a world where reproductive ill-health accounts for one-third of the global burden of disease among women, increased investment in sexual and reproductive health education and research is extremely important.  
"Empowering women and girls to define the terms of their own sexual and reproductive lives, to regulate their own fertility and to decide whether, when and with whom they'll have children, is an essential building block for healthy families and thriving societies. I wish when I started my period that I had access to information about what I was experiencing, but instead I had to go through it alone." 
Period positivity is the entry way to other conversations surrounding sexual and reproductive health." For Candice, finding success through a strong and supportive network of women has been liberating. "Ladies, things are not as scary as you think they are. Take a deep breath and go for it! You want to start that business? Do it. You want to use your social media to spread awareness for a cause you're passionate about? Get on it." 
Quickfire Q&A with Candice
Go-to song: Heated by Beyoncé 
Favourite authors: Bell Hooks, Sue Nyathi, Shonda Rhimes and Maya Angelou 
Best restaurant recommendation: Salvation Café at 44 Stanley in Joburg has the best combo of eggs Benedict and flapjacks! 
A quote you live by: "You are your best thing." – Toni Morrison 
What your superpower would be: The power to heal others. I'd be able to cure diseases, injuries and alleviate suffering. 
Mushfiqoh Samodien
Normalising women in tech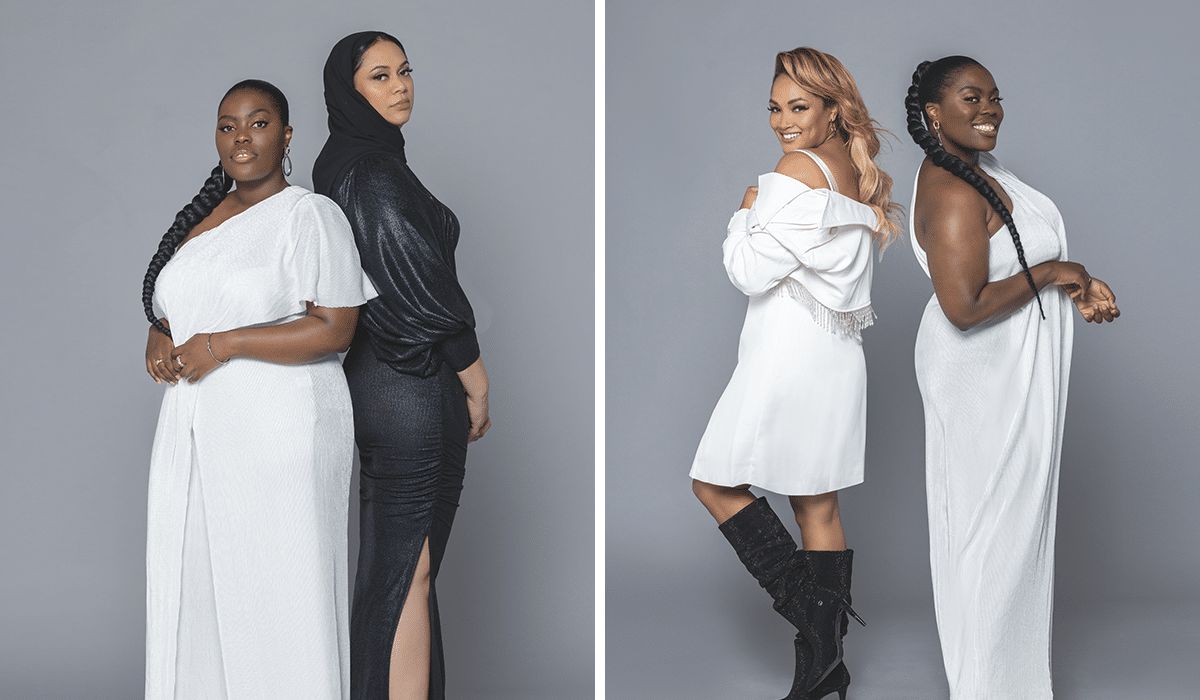 Instagram:@mushfi_qoh 
Facebook: Mushfiqoh Samodien 
Twitter: @AspireCapeTown  
With a multi-faceted career spanning 20 years in FMCG, oil and gas, finance, analysis and business consulting and project management, Mushfiqoh has developed a clear passion for change and transition management. She is now a formidable force in the IT space and has been a speaker at numerous events, including Lifecheq Masterclass, Africa.Com, Africa Tech Week and Future Females. The award-winning business director of Aspire Solutions (now run as a product incubator that is creating opportunities for women in tech), Mushfiqoh possesses a keen interest in technology, with a natural flair for creativity and a healthy dose of diligence. 
"My passion lies with the fact that technology draws interest and enables growth for the industry, especially for women." The business leader believes that technology is an "immediate enabler" that evolves naturally and at a fast pace. "Empowering women within the tech industry allows for natural evolution and less resistance to ever-changing industries," she says.  
"And empowering and uplifting has no end goal. However, I would measure the success of this by being able to ignite the passion in others to want to achieve the same and more. I want to inspire confidence and self-worth in women so that we change the negative relationship to failure."  
Her advice to emerging businesswomen is to work on being the best version of themselves. "Be kind to yourself. Take each day as another opportunity to be grateful, to reset your goals, to see any failure as a lesson and stepping stone in the direction of success. With that said, being kind to one another is one of the most valuable needs in the world, which doesn't cost you anything."  
Take each day as another opportunity to be grateful, to reset your goals, to see any failure as a lesson and stepping stone in the direction of success.  
Quickfire Q&A with Mushfiqoh
Style must-haves: Tights, sneakers and a great leather jacket 
Go-to snacks: Shortbread fingers, Lay's chips (lightly salted) and Ferrero Raffaello truffles Favourite book: Secrets of Divine Love by A. Helwa 
A quote you live by: "Nothing great was ever achieved without enthusiasm." – Ralph Waldo Emerson 
3 things you can't live without: Faith, family and moisturiser. 
Julia Stuart
Breaking the bias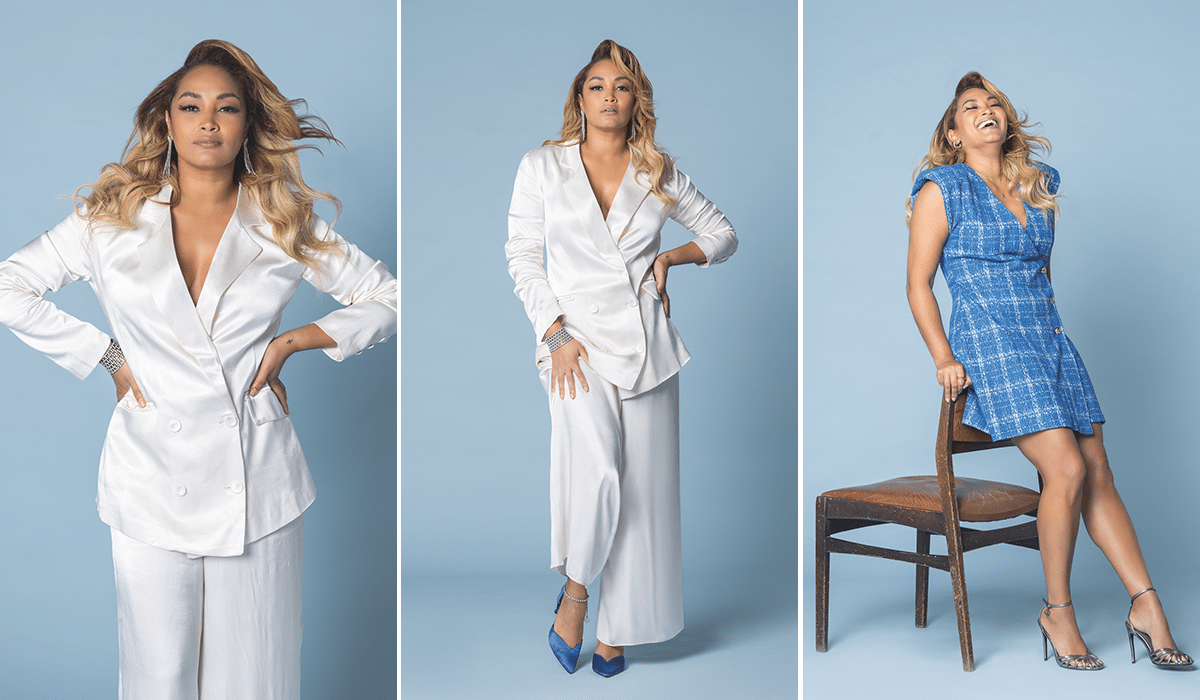 Instagram: @julia_stuart 
Facebook: Julia Stuart 
Twitter: @JuliaStuart_SA 
TikTok: @TheJuliaStuart  
Vivacious and always on the ball, this sports presenter has worked for more than a decade to improve female representation in the sports domain. Julia has been a studio anchor and pitch-side reporter on SuperSport's many football properties, including the DStv Premiership and international Premier League. She has also anchored for the UEFA European Championships, Africa Cup of Nations, FIFA Women's World Cup and UEFA Europa League. In 2021, she was honoured with the Momentum Gsport 'Woman in TV' award. Despite her success, Julia feels she's still a work in progress. 
"I am a woman in a man's world just trying to set new standards and excel in my chosen path. I'm certainly wiser and more aware than I was when I first started in this field. But I also don't take myself as seriously [as before] and I've learned to appreciate the little things and big moments in equal measure," she says.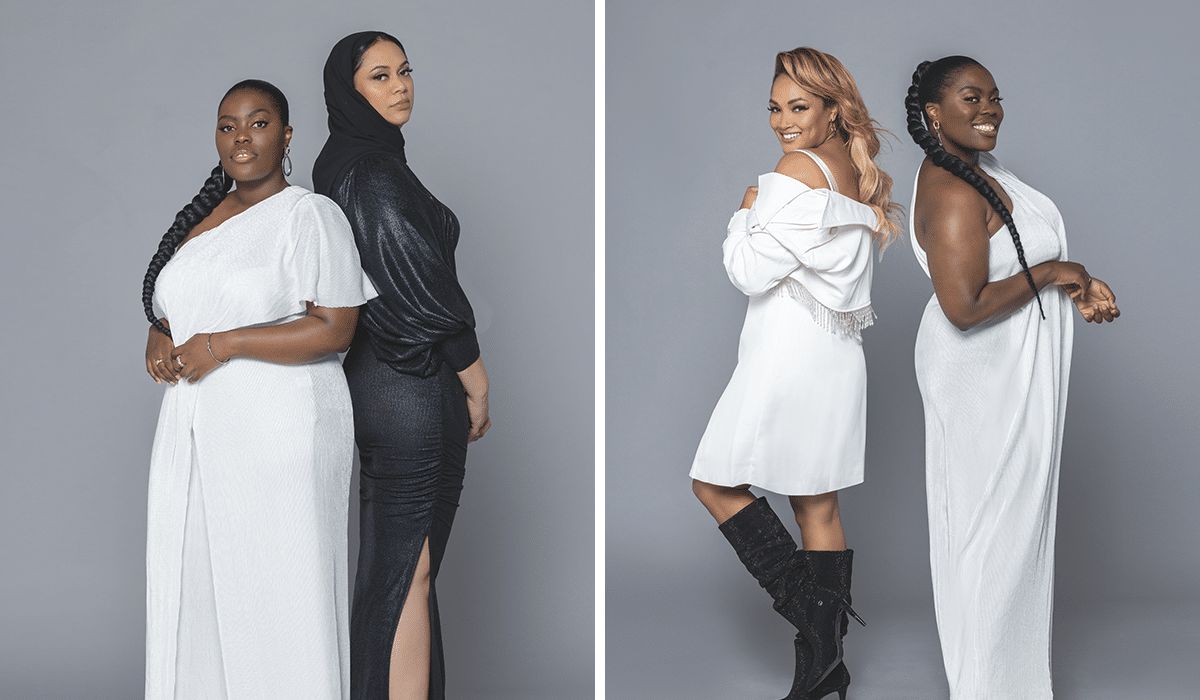 "As a print journalist, I was asked more and more to do broadcast appearances as a guest or analyst, so the move into that field full-time just seemed like a natural progression. But it was not by any means an easy one," she admits. "I had to hound my employers for years about potential openings but eventually it all worked out.  
"I love the rush of live sport and being in the moment – it is absolutely chaotic and dramatic, and I wouldn't have it any other way." Although sports is one of the most powerful areas for promoting gender equality and female empowerment, gender diversity remains an issue. While almost half of global sports participants are women (40%), women's sports only receive around 4% of all sports media coverage.  
This means even fewer women (around 2%) have access to careers in sports media. For Julia, the road may be uphill and filled with uncertainty, but she urges women not to give up nor back down. "The gatekeepers are still men – whether that be the editors or the financial backers. Everything is still framed from that perspective," she explains.  
We are nurturing but also strong, sensitive, bold and brave. This is one of the best parts about being a woman – you don't have to be just one thing.  
"What we need is more women in management positions who can say, 'Yes! Sponsor this female sports team. Let's buy the rights to broadcast this netball tournament, and cover this female event', and then for the fans to buy into it as well and support the events. It's a pretty vicious cycle: no fans, no interest, no live broadcasts, no sponsorship and, ultimately, no pay for the female athletes. It is improving but more can be done."  
Julia believes sport is a great way for women to empower themselves. "I carry that responsibility, to open doors that are – still in 2023 – closed to women or women who look like me. And that means being excellent every single time the cue light goes on." Julia urges South African women to acknowledge that womanhood is multi-faceted, and therein lies our superpower. "Give yourself grace. We are nurturing but also strong, sensitive, bold and brave. This is one of the best parts about being a woman – you don't have to be just one thing." 
Quickfire Q&A with Julia
Signature fragrance: Chanel Coco Mademoiselle 
Go-to karaoke song: Turning Tables by Adele 
Favourite book: Fever Pitch by Nick Hornby 
Most memorable career moment: Anchoring the 2022 FIFA World Cup for the Africa region
Last gift you gave: Taking friends and family out to try new food 
Words by: Charndré Emma Kippie 
Photography: Zhann Solomons